An author writes a highly popular book. It's a stand-alone; not part of a series. Years later, however, for whatever reason, it happens that a second in that unplanned series hits bookstore shelves. It even happened to me. But this year, it happened to the wonderful Wendy Mass and her book, The Candymakers.
I bought a copy of The Candymakers several years ago, maybe even when it first came out in 2011. Then time flies, life happens, and books sit on shelves unread. When I saw the announcement of The Candymakers and the Great Chocolate Chase, I got motivated to read.
First, The Candymakers. This book erupts with so much creativity and so many delicious plot bites, it's more than enough to satisfy even the pickiest of eaters, I mean, readers.
From the book jacket:
At the Life Is Sweet candy factory, Logan, Miles, Daisy, and Philip are about to compete in the national candymaking competition of a lifetime. Who will make a candy more delicious than the Oozing Crunchorma or the Neon Yellow Lightning Chew?
The contestants face off in a battle of wits and sugar, but soon they realize that things are not what they seem, and they find themselves in a candy-filled world of surprises, suspense, and mouthwatering creations.
While the competition preparations are completely fun, what's more fascinating are the characters themselves, who are definitely not as they first appear. Wendy Mass masterfully covers the same periods of time through different points of view so the story unravels like peel-apart licorice. And just when you think you know everything, here comes another delicious twist.
I couldn't wait to read the sequel, but life has intervened again. So in full disclosure, I haven't yet finished The Candymakers and the Great Chocolate Chase (forgive me?). Already, though, I'm falling in love all over again with the characters I met in the first book. And I'm fully intrigued by the direct address to the reader that starts the book; especially the part that mentions hidden treasures, a decades-old mystery, and a Map of Awe.
That's all I'll tell you. I need to get back to writing my next book. I only hope it comes as close to the high standards Wendy Mass continually sets with hers.
This book review is part of Barrie Summy's scrumptious Book Review Club. See other review by clicking on the icon.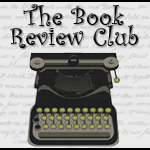 Click icon for more
book review blogs
@Barrie Summy