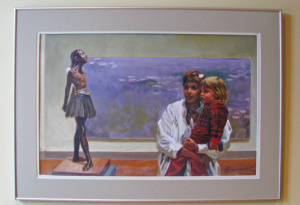 Before I got immersed in the kidlit world, I loved to read popular fiction, especially mysteries, intrigue, and thrillers. It had been a while since I picked one up, but things happen.
My dad, who also loved to read, found his eyesight suddenly not cooperating. I bought him a Kindle so he could enlarge the type at will, and he started reading all over again. It was great. His Kindle held, especially, mysteries, intrigue, and thrillers, along with some solid biographies and other nonfiction. When he finished Sycamore Row by John Grisham, he liked it so much, he wanted to share it with me.
"I don't have a Kindle, Dad."
"Oh, that's right."
He passed away just weeks later (three years ago this month), and I took his Kindle home. He had wanted me to read Sycamore Row, and that's what I was going to do. I didn't get to it right away, but once some of the sting had gone, I decided to give it a try. I read about half the book, then I put it down. This action wasn't a reflection of the plot or characters; we all know that storytellers like Grisham can keep most readers engrossed forever. I was engrossed, and I found myself guessing about the outcome, and as an added bonus, the book made me realize something important about one of my characters.
So why did I put it down? I probably thought I needed to read some kid book or another and then I needed to concentrate on my writing and then I needed to clean out my closet and then…
The Kindle sat on my dresser for more than a year, gathering dust and reminding me I needed to finish the book. And then my daughter called, groaning that she had accidentally left her Kindle on the plane where all valuable things disappear before they ever make it to the lost and found. "I don't use Opah's," I told her. "You can have it."
I couldn't send it to her, though, until I finished Sycamore Row. That's when I realized why I had put the book aside. Finishing it would be like saying another goodbye to my dad. But last weekend, I finally did. And there were tears at the end.
The reason for that is up for debate.
If you don't see the comment section, please click on the headline of this post. It should appear. Thanks!
And please visit Barrie Summy's blog for some real book reviews this month.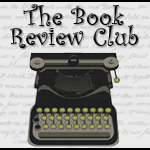 Click icon for more
book review blogs
@Barrie Summy