What's New?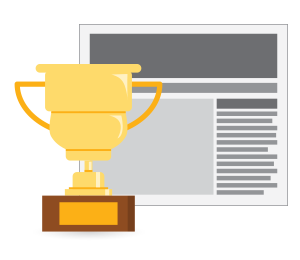 Here's what's going on in my world of writing …
HUGE NEWS! My YA thriller — NO WAY HOME — is coming out August 2, 2022! Pre-order here or from your online site of choice. Even better…for personalized, signed copies, from one of these wonderful indies. What's it about? Jump here.
Hey! My book is #1 on this list of chapter books for young readers!
Working on my next book (and I'm always working on a next book).
Kumquat! (Doesn't mean anything; just seeing if you were paying attention.)
NOW booking school visits (virtual and in-person) for the coming school year. Brochure here!
---
Awards
I'm so honored to have been recognized with these:
Grand Canyon (Arizona) Readers Award
Georgia Children's Book Award
Missouri Writers Guild Show Me Best Books Award
Kids Wings Award for Excellence in Children's Literature
Midwest Booksellers Choice Awards Honor
Indie Next Pick
ALA/YALSA BBYA Nominee
26 State Award Nominations
---
Reviews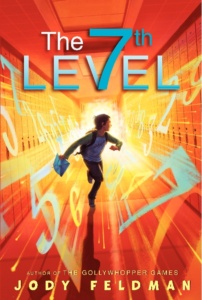 The Seventh Level
Publishers Weekly:
"Feldman's (The Gollywhopper Games) story moves at warp speed, with the momentum of Travis's strong-spirited whims"
ALA Booklist:
"A Dan Brown–type story for kids."
Bulletin of the Center for Children's Books:
"The invitation to play along keeps readers tuned in."
Kidsreads.com:
"So much fun!"
Voya:
"Clever twists and turns of the plot will keep readers on their toes."
---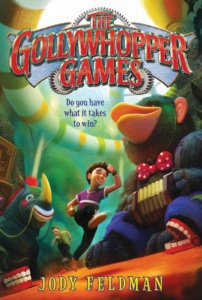 The Gollywhopper Games
Bulletin of the Center for Children's Books:
"This has 'independent reading book report for reluctant readers' written all over it."
ALA Booklist:
"Feldman includes truly despicable villains, unexpected kindnesses, and a surprise ending … Nonstop action, appealing pencil illustrations, and increasingly difficult brainteasers will keep readers engaged, and readers will pull out paper and pencil to try and solve the puzzles as they work through the book."
Publishers Weekly:
"Indeed, the appeal of the book lies in the puzzles, which involve unscrambling clues hidden in rhyming verses and then tackling various stunts (obstacle courses, mazes, scavenger hunts) that get increasingly difficult as the field is winnowed."
School Library Journal:
"… the appealing premise of a competition within a toy company headquarters recalls Roald Dahl's Charlie and the Chocolate Factory (Knopf, 1964), and the puzzle solving may appeal to fans of Trenton Lee Stewart's The Mysterious Benedict Society (Little, Brown, 2007) or Blue Balliett's Chasing Vermeer (Scholastic, 2004) … "
Kirkus:
"… readers can count on amazing special effects a la Roald Dahl's Charlie books, and a straight arrow hero who has the extra motivation of being an outcast due to his father's supposed sins. Plain good fun for puzzle addicts, with plenty of action and the suspense only a ticking timer can offer."
---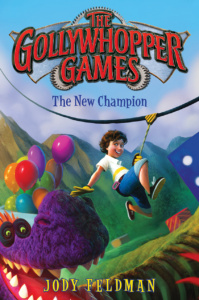 The Gollywhopper Games: The New Champion
Saguaro Moon Reviews:
"This up-to-date plot, nonstop action, clever puzzles and great character development will grab any middle graders' attention"
San Francisco Book Review:
"This book is a combination of The Candymakers,  The Mysterious Benedict Society,and Charlie and the Chocolate Factory. I would recommend it for people who like to solve puzzles."
School Library Journal
"Due to the overwhelming success of the first Gollywhopper Games, the Golly Toy and Game Company decides to host another competition. Readers meet an all-new cast of characters as they compete to win."
Children's Literature:
"Favorite characters from the first book make guest appearances, and a new cast of competitors compete against the brothers. Things become especially complicated when even the team members cannot agree. Each competitor has to decipher puzzle after puzzle, making the competition a twisty-turny race to the finish line!"
---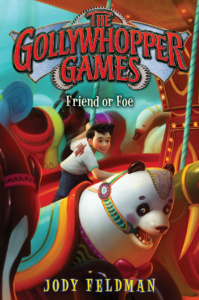 The Gollywhopper Games: Friend or Foe
Kirkus:
"…the fun is in the puzzles and being inside Zane's head as he works out his answers. Zane is all about the strategy and what is needed to help each team member bring their best work. It's this altruism, combined with a competitive spirit, that will have readers rooting for these kids."
Night Owl Reviews (A Top Pick):
"The combination of mental and physical challenges make me wish these games really existed because I think that they would be both fun and educational, and would encourage children to exercise both sets of muscles (mental and physical) …  This was a fun read with delightful illustrations that I think will be appreciated by both adults and youngsters, and I would love to read more by this author."
School Library Journal:
"Football-loving Zane … finds himself competing in the Gollywhopper Games alongside a nerdy kid named Elijah. Polar opposites, their strengths complement one another and they become unlikely friends."