I make it a point to review books that you may not have heard about. This month, though, I'm making an exception and I'll always make an exception for a must-read. The Parker Inheritance by Varian Johnson is a must-read.
I'd had so much fun reading an earlier book of his, The Great Greene Heist, that when I heard Varian was coming out with a new mystery, it soared to the top of my Buy-It! list. I did buy it soon after its release, but I approached it like dessert, waiting to consume it as a special treat. And it was special.
It sets up like this:
When Candice Miller temporarily moves to her late grandmother's house in small-town South Carolina, she finds a letter that reveals the first clue to a puzzle, which promises to lead to a fortune. With the help of Brandon, her neighbor, they embark on a path that not only brings them more clues, but also brings to light the ugly and beautiful truths surrounding the town and its inhabitants.
I often find books to love, but this is a book I wish I had written. I couldn't have, though. I am not a colored boy born in the 1910s. I am not a Negro tennis player born in the 1940s. I am not a black girl born in the 2000s. Varian Johnson has taken realities of African American life from the Jim Crow South through the present, and he has expertly placed them in a context that helps further our understanding of the racism that did exist and still exists today. This piece is woven in so expertly, it becomes a natural and essential element to a very compelling mystery.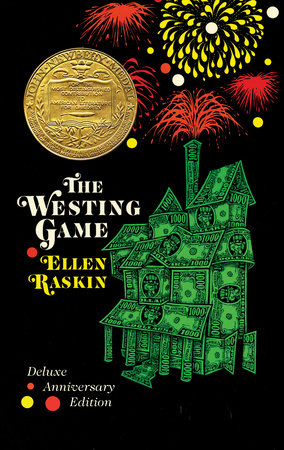 I can count, on one finger, the books I have re-read as an adult. Not only is that book, The Westing Game, mentioned in The Parker Inheritance, it influences Candice's and Brandon's quest. And I predict, within the next few months, the first sentence in this paragraph will no longer be true. I plan to start The Parker Inheritance over, from page 1, as soon as I have another reason to treat myself to reading dessert.
(Full disclosure: I've met Varian Johnson a few times, had dinner with him once but that, in no way, has influenced me choosing to talk about his book, nor has it shaped this review.)
Click icon for more
book review blogs
@Barrie Summy