Dear Teachers, Librarians, Parents;
Dear Aunts, Uncles, Friends;
Dear Anyone In a Position to Influence the Children of this World,
Coo.
It's a book. It's a main character.
It's also pigeon-speak.
In sum, they tell a wonderful, beautiful, engrossing story that's also extraordinarily suited to help people of all ages — ALL ages — understand the concept of empathy even more deeply than they suspect they already do.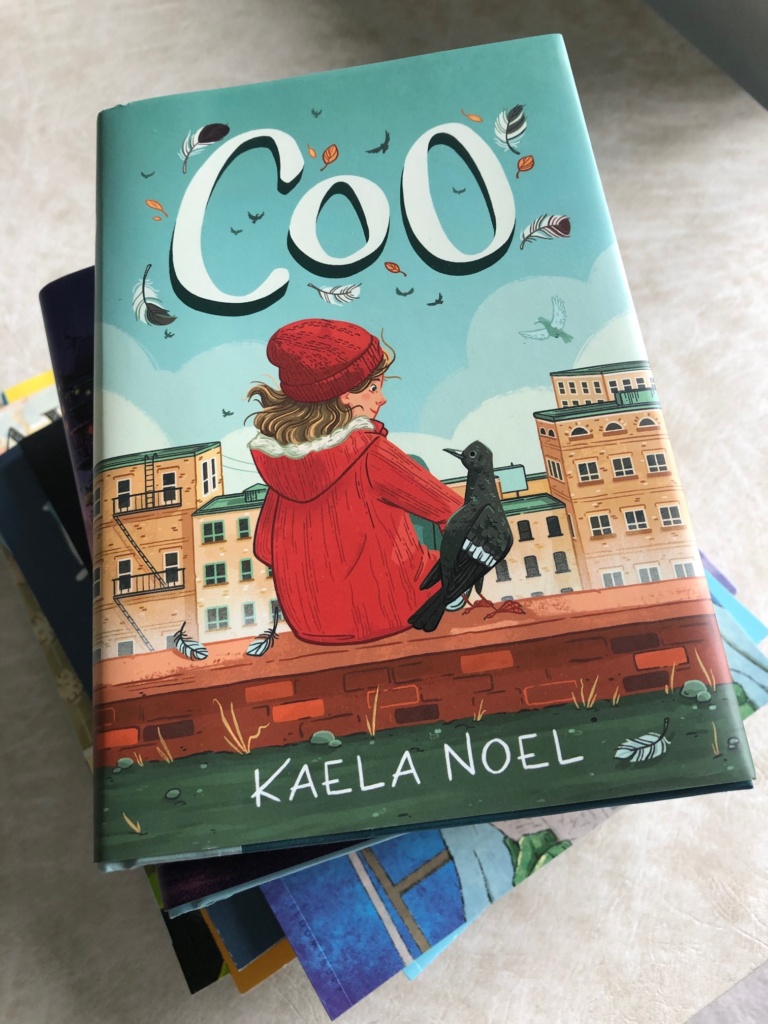 Imagine coming to a civilization where language and habits and habitats – everything you take for granted in daily life – are very foreign from yours. That's what Coo must do.
Where has she come from?
Before I answer, I urge you to suspend your disbelief.
As an infant, Coo's mother left her on a factory doorstep. The pigeons that lived on the rooftop above were so concerned for the human child that they lifted her up to their home and continued to care for her. They would scavenge for "clothes" and food and every necessity to help her survive. One day, however, Coo's closest pigeon ally was injured. For the first time, 10-year-old Coo must go into the human world to seek out the one person who might be able to save him. And so begins – for sometimes worse, but mostly better – Coo's life with beings like her.
I've said this before, but books with animals, well, they're not my thing. Before bookstores were open for browsing again, however, I trusted the wonderful Melissa Posten at The Novel Neighbor to choose a variety of middle grade books for me. And there it sat in its stack. Finally, reminding myself of Melissa's excellent taste, I opened COO. Then, I barely put it down, as much for the story as for my fascination of Kaela Noel's artistry, giving us a master class in empathy, one that's subtle in many regards, but powerful at every turn.
I don't know if Kaela Noel intended for this to be an immigrant story, but at its heart, that's exactly what it is as it highlights so many different facets of that experience. Regardless, this is a must-read of the year, a story you'll want to pass on to any children in your life.
Click icon for more
book review blogs
@Barrie Summy