Growing up, I couldn't get enough Nancy Drew, Hardy Boys, Encyclopedia Brown…
Then, because YA wasn't yet a big thing, I launched directly into Agatha Christie and continued to gobble up a huge variety of mysteries and thrillers.
So, I've been asked, if I've always gravitated toward those genres, why don't I write in them? Honestly, I didn't dare. I couldn't possibly have the chops to pull off such stories.
But that was then.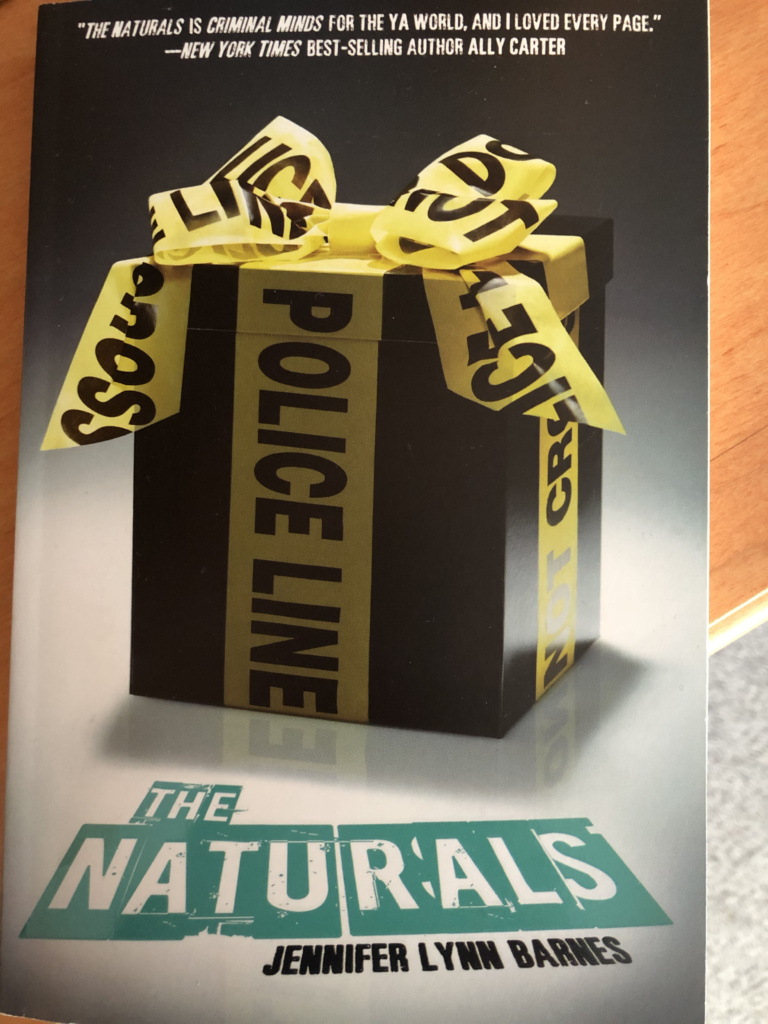 Now, it's another story. I've summoned enough courage to try my hand at writing one. Due diligence, however, starts with reading. And my recent mystery/thriller reading started with THE NATURALS (Little Brown) by Jennifer Lynn Barnes.

In this, book #1 of the series, 17-year-old Cassie Hobbes is recruited by the FBI to be part of a classified, cold-case-solving program comprised of kids with natural crime-solving skills. Chosen for her ability to make spot-on conclusions from seemingly inconsequential details, Cassie is, in essence, a natural-born profiler. Moving into the house with other kids whose talents are as unique as her own, Cassie is driven by the hope of solving a personal cold case, her mother's disappearance and probable murder. As she goes through her training, veering off-task for her own benefit, circumstances turn dangerous, and she finds that everyone in the program has secrets, some much more lethal than others.
While officially billed as The Mentalist meets Pretty, Little Liars, The Naturals first grabbed me with its evolution/process story, leading me through the FBI's first contact with Cassie to her being part of the group. In that regard, it reminded me of Ally Carter's Gallagher Girls series, which I read long, long before I even considered the possibility of writing a thriller of my own. There are twists, there are turns, there is everything you expect in a thriller. And if you fully guess the ending, you're a smarter person that I am.
The Naturals is a very fast read with unique characters that will have you wanting to follow them into book #2. Beyond that, through books 3-5? Time will tell. But if I were betting, we're headed all the way to the end. Oh, and I just heard about Jennifer Lynn Barnes' latest and supposedly greatest, The Inheritance Games. Excuse me while I beg my bookseller to get it to me fast.
One more thing. Click the link below for other February reviews.
Click icon for more
book review blogs
@Barrie Summy